Packaging food for freshness can be a tricky business without the use of nitrogen flushing. When foods are packaged in paper, aluminum, or anything else, their freshness depends heavily on removing oxygen that oxidizes and negatively transforms the flavor of the food products. Gas flushing with nitrogen can often double the shelf life of your product.
Onsite nitrogen gas generation allows food production to run smoothly and continuously whether your food production plant is large or small. Using new nitrogen generators onsite will allow you to streamline from baking or cooking, steaming or frying, or even mass producing straight to cooling and right off to MAP food packaging for the ultimate level of freshness for your consumers.
Never accept second best for your packaged foods, whether they are refrigerated or pantry-ready. From snacks to breads, fruits and veggies, cheese to milk, and almond, rice, soy milk and more, the purest nitrogen for food packaging in the industry is exactly what Gas Generation Solutions brings you every single time.
We also offer gas blenders and mixers if you need to use both nitrogen and CO2—this is a very common practice when packaging shredded cheese.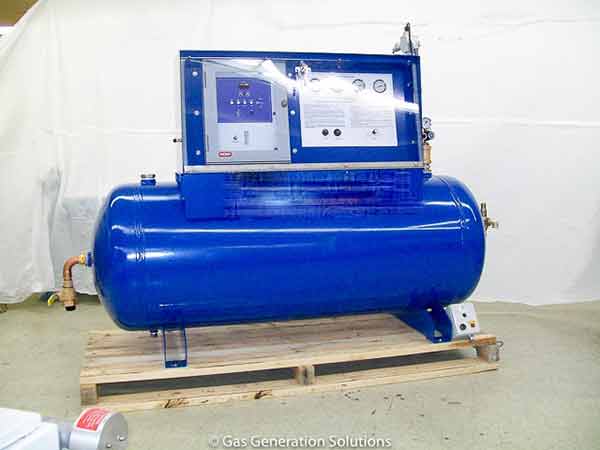 Gas Blender for MAP Packaging CO2 and Nitrogen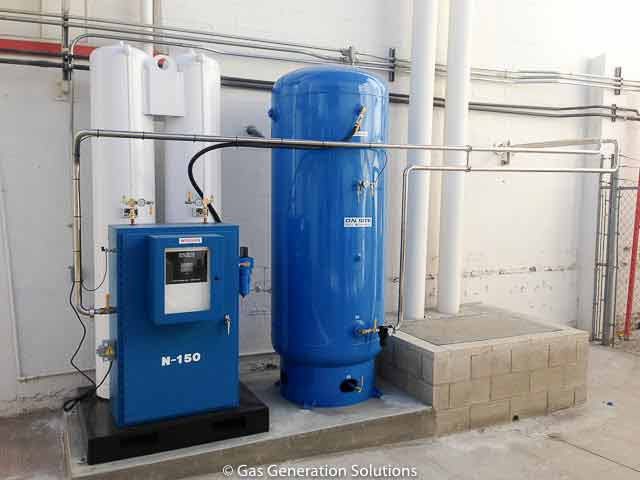 Nitrogen Gas Generator for Cheese and Dairy Manufacturing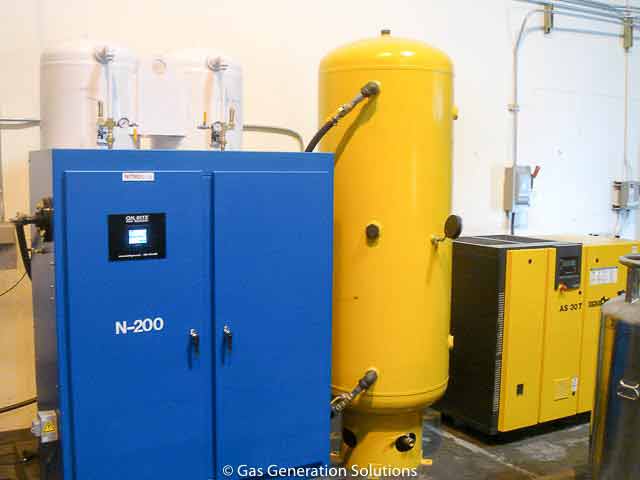 Nitrogen Generator for packaging shredded cheese line. MAP Packaging
Contact Us Click here to contact our company by email:
Request Quotation If you already know what your current demand is you can click here to fill out our quotation request form. We will have a proposal emailed back to you within 24 hours.